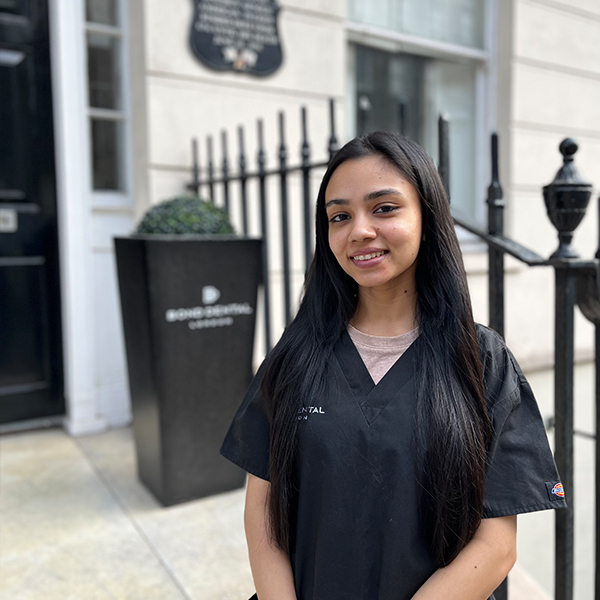 Vaidehi Sutariya
Hygienist & Therapist
GDC No.303591
Vaidehi is a trained and dual qualified dental hygienist and therapist with additional qualifications as a registered dentist in India. Her passion for dentistry drives her to continually improve her knowledge and abilities by attending various courses and staying up to date with the latest advancements in the field.
Vaidehi offers a wide range of treatments, including dental cleans, teeth whitening, gum disease treatment, fillings, and paediatric dentistry. She is dedicated to providing personalized and comprehensive care to her patients, with a special emphasis on preventative measures. Vaidehi is particularly enthusiastic about enhancing the oral health of young children, but she is committed to providing excellent dental care to people of all ages.
Outside of work, she enjoys exploring new destinations and spending time with her loved ones.