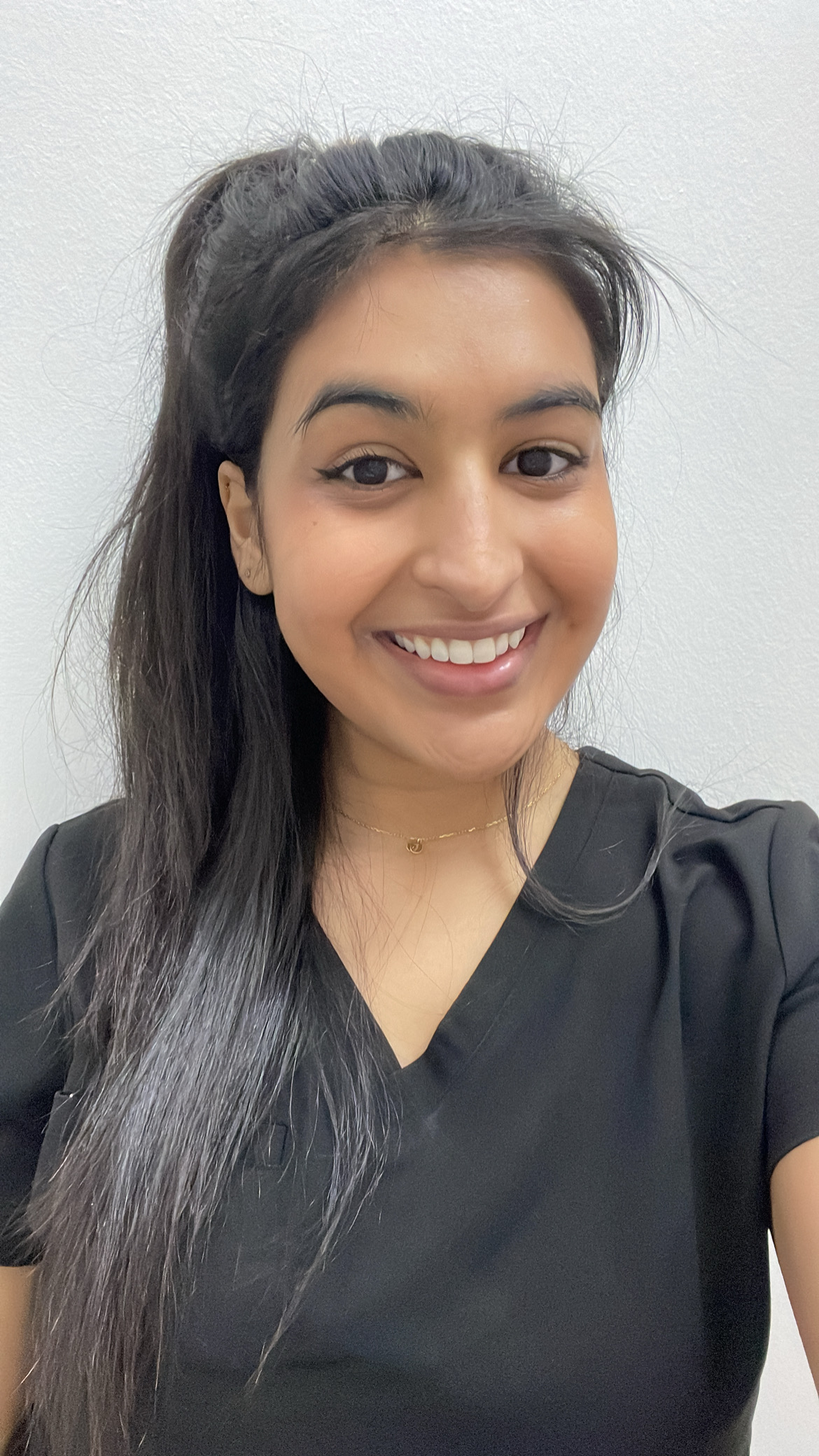 Nikita Arora
Hygienist & Therapist
GDC No.283512
Nikita is a dual qualified Dental hygienist and therapist. She qualified from King's College Hospital, London. Following this, she carried out an extended duty course for teeth whitening and a specialised course focused on the best ways of treating gum disease and communicating with patients. She specifically enjoys restoring people's confidence by helping them with their oral health and making people happy with their smiles. Nikita particularly enjoys treating children by helping them set good dental habits from a young age and acclimatising them to the dental setting to avoid anxieties in the future.
Outside of work, Nikita enjoys spending time with her family and friends. Nikita believes the mouth is the mirror of the body.
Nikita enjoys partaking in Pilates classes, plant-based cooking, walking outdoors with her dog and baking.