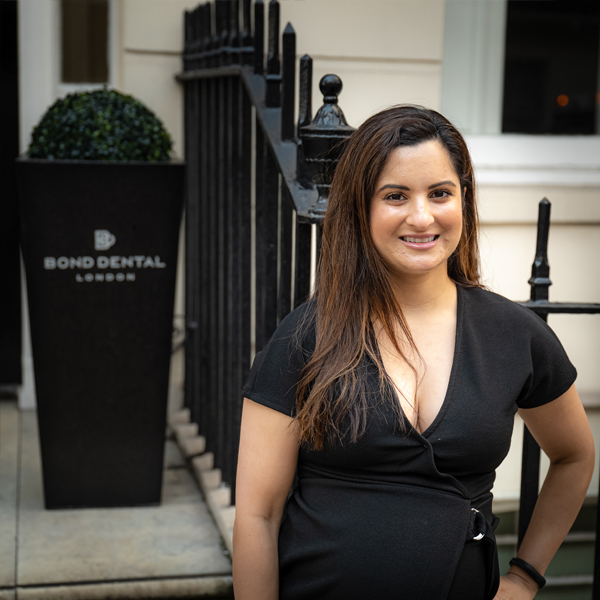 Dr Komal Chadha
Doctor & Medical Director
GMC No.7155658
Dr Komal Chadha is the Medical Director of Bond Dental.
She is a General Medical Practitioner (GP) and provides facial aesthetics including anti-wrinkle injections (Botox) and dermal filler at Bond Dental.
She has a very important role as a national clinical policy advisor to NHS England.
She qualified as a doctor from Nottingham Medical School in 2011. After working in London hospitals for 5 years she qualified as a GP and is currently practicing in a busy London surgery where she provides family planning and is the lead for Safeguarding Children.
She has completed a Masters in Health Policy, Planning and Financing at The London School of Economics and The London School of Hygiene and Tropical Medicine.
She enjoys teaching and also works as a Clinical Tutor at Imperial College London where she teaches medical students.
She is dedicated to improving public health and has completed research in a wide range of topics including breast cancer follow up and HIV detection which she has presented at international conferences and published. She is currently working on research into increasing young people's access to mental health.