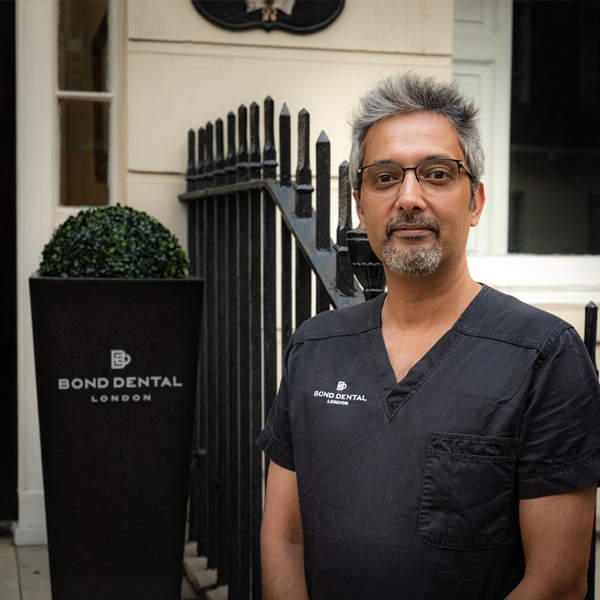 Dr Bilal Fazil
General Dentist, Special Interest in Oral Surgery
GDC No.246045
Bilal is our dentist whose practice is limited to oral surgery as Bond Dental.
He is able to extract complex teeth including difficult 'wisdom teeth' and is able to carry out other complex surgical operations within the oral cavity. He also provides sedation for those phobic and anxious patients.
He has a wealth of experience and is currently a Senior  Doctor in Oral Surgery at the prestigious Guys, Kings and St Thomas's Hospitals.
He is also a clinical teacher in Oral Surgery at Kings College Dental Institute and was awarded the best clinical tutor in Oral Surgery by his students.
Bilal has also completed a Masters (Distinction) and PhD in Oral Pathology (oral disease) at St. Bartholomew's and The Royal London School of Medicine and Dentistry. His PhD was in Cancer Stem Cell Reseach.
Bilal is a cricket fanatic and is a regular at the cricket nets.